Labels
Choose among a variety of self-adhesive and non self-adhesive labels on foil and paper to tell the story of your product.

Close cooperation between the customer and the CETIS team can result in development of a unique feature which leads to a distinguished product. A small but special feature can make a big difference in product recognition.
CETIS offers a variety of options:
Materials:
PE (white, clear, silver)
PP (white, clear, silver)
Gloss paper
High gloss
Matt wine
Special self-adhesive materials according to customer's specification
Possible combination of two materials on one label
Standard label materials (coated, uncoated, art etc.)
Metallised materials
Special label materials
Security paper
Pharmagloss
Vellum
Pre-prepaired VOID materials are also possible
And others
Options:
Offset printing
Flexo printing
Digital printing
Hot foil printing
Cold foil
Perforation
Numeration
Security/Special die cuts
Partial cut-out of parts within the label
Security elements
Silk screen printing
Relief varnish
Partial gloss or matt varnish
RFID and RF labels
Tamper-Evident labels
Temperature indicators
Sterilizers
Multicolour VOID effect
Monocolour VOID effect
Several sensitivity levels of material (low to very high) are possible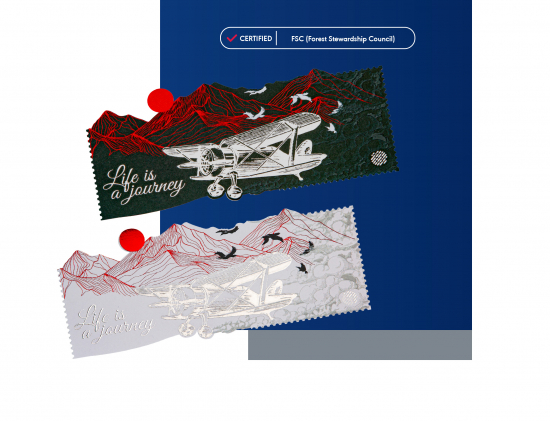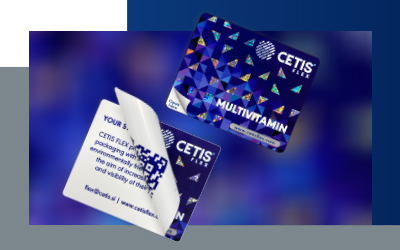 Combination of front labels and back multi-layer labels
Nowadays consumers want to know a lot about the product they buy; often much more than you can put on an average label. In this case, multi-layer labels are a great solution because they enable you to include additional information about your product.
If your product is sold in different countries, you can also use a multi-layer label for different languages. Marketing and legal purposes are just some of the reasons why multi-layer labels are getting more and more popular.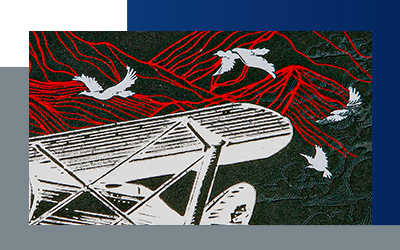 Premium self-adhesive labels with cold foil or relief varnish
Customers of premium products expect premium packaging that supports the brand story and increases the product value. An exclusive label look can be achieved by using special materials and also by using special effects (such as cold or hot foil or relief varnish).
Premium labels should be resistant to temperature changes, scratching and water (in particular when served on ice) but also easy to wash off when used as returnable glass bottles.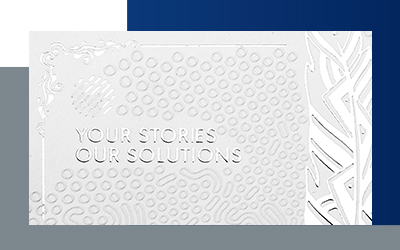 Labels for the pharmaceuticals
OTC pharmaceuticals need attractive packaging that will stand out in pharmacies and grab the attention of customers, thereby persuading them to make the purchase.
The label material and glue (easy to peel off or permanent) used on different packaging solutions such as bottles or boxes are adjusted to the specifics of the pharmaceutical industry.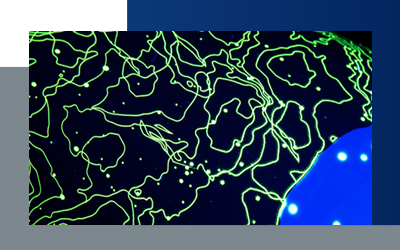 Non self-adhesive labels with colours visible under UV light
Non self-adhesive labels can be paper, cardboard or wrapping, you can choose from a variety of paper (normal or metallised paper of different weights, security paper etc.).
Labels can also be printed with UV fluorescent colours that glow under UV light. This solution will definitely catch the attention of customers who use your product in locations with UV light (such as nightclubs).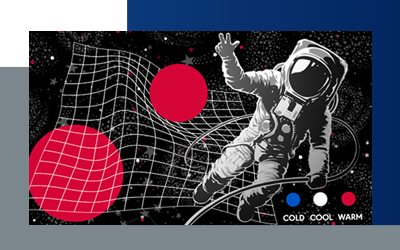 Labels with special low migration colours
Sensitive packaging applications such as those for pharmaceuticals, personal care and food require the use of low migration colours, whose chemicals will not migrate, or move, from the packaging into the product. They should not affect the safety, appearance, flavour, odour, or taste of the product contained within the packaging. An increasing number of regulations, especially in the pharmaceutical and food industries, are setting high standards related to migration of chemicals into the products.
Only glass and some types of metal packaging are a safe barrier. Many other packaging materials, such as plastics, need additional protection.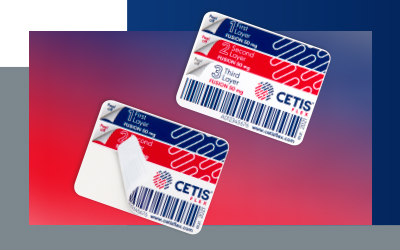 Vignettes used mostly in health centres and hospitals
Phe special material makes it possible to peel off part of an attached sticky label and re-attach it somewhere else. For example: it provides accurate information regarding a patient's treatment so that any information regarding the drug taken by the patient may also be attached as a label on the patient's medical records.
The label can have several (security) die cuts.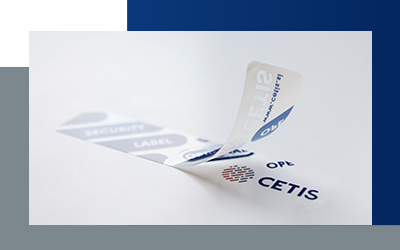 Tamper-evident security labels
Protection, originality and/or traceability of products can be assured by security labels which cannot be removed without damage and without leaving a trace on the surface.
Additionally electronic data reading, RF or RFID can be enabled - a feature which is particularly useful in logistics.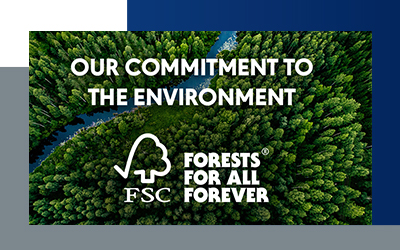 Sustainable packaging solutions
We share our knowledge with customers and invest in green technologies, encouraging them to replace the materials of self-adhesive labels and sleeves with more sustainable (e.g. recyclable) alternatives.
How can we help you with your challenges?
Trust our experienced professionals to handle them.
Explore all products of Commercial Printing Solutions
Are you looking for quality solutions and a reliable partner?